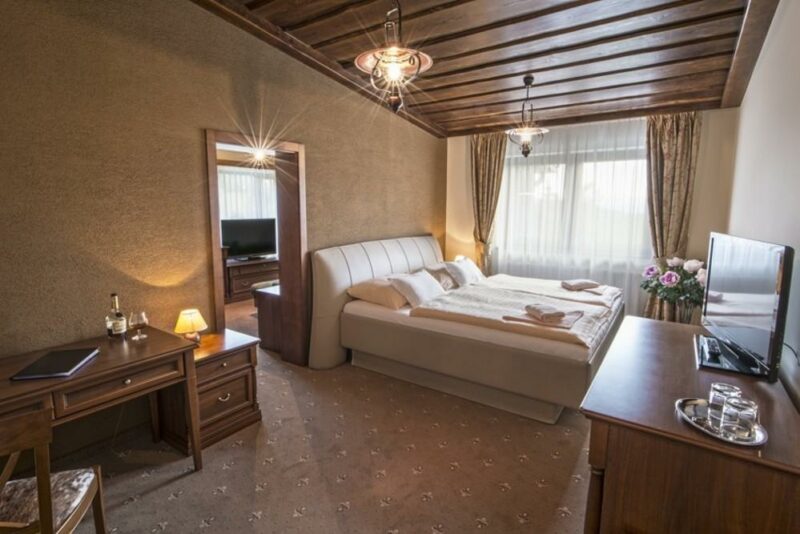 The winter accommodation package includes:
Validity date: 06.01. – 10.03.2024
Accommodation in standard 2-, 3- and 4-bed rooms
Breakfast in the form of buffet tables, or continental breakfast
Dinner buffet or 3-course menu
A bottle of mineral water in the room
Rental of NORDIC WALKING poles, parking, wifi
Unlimited access to the wellness center from 4:00 p.m. to 8:00 p.m
Price of stay per person:
2 nights – €155 / adult
3 nights – €233 / adult
4 nights – €310 / adult
5 nights – €387 / adult
6 nights – €465 / adult

The price applies when the room is occupied by two adults. The price does not include a local fee of €1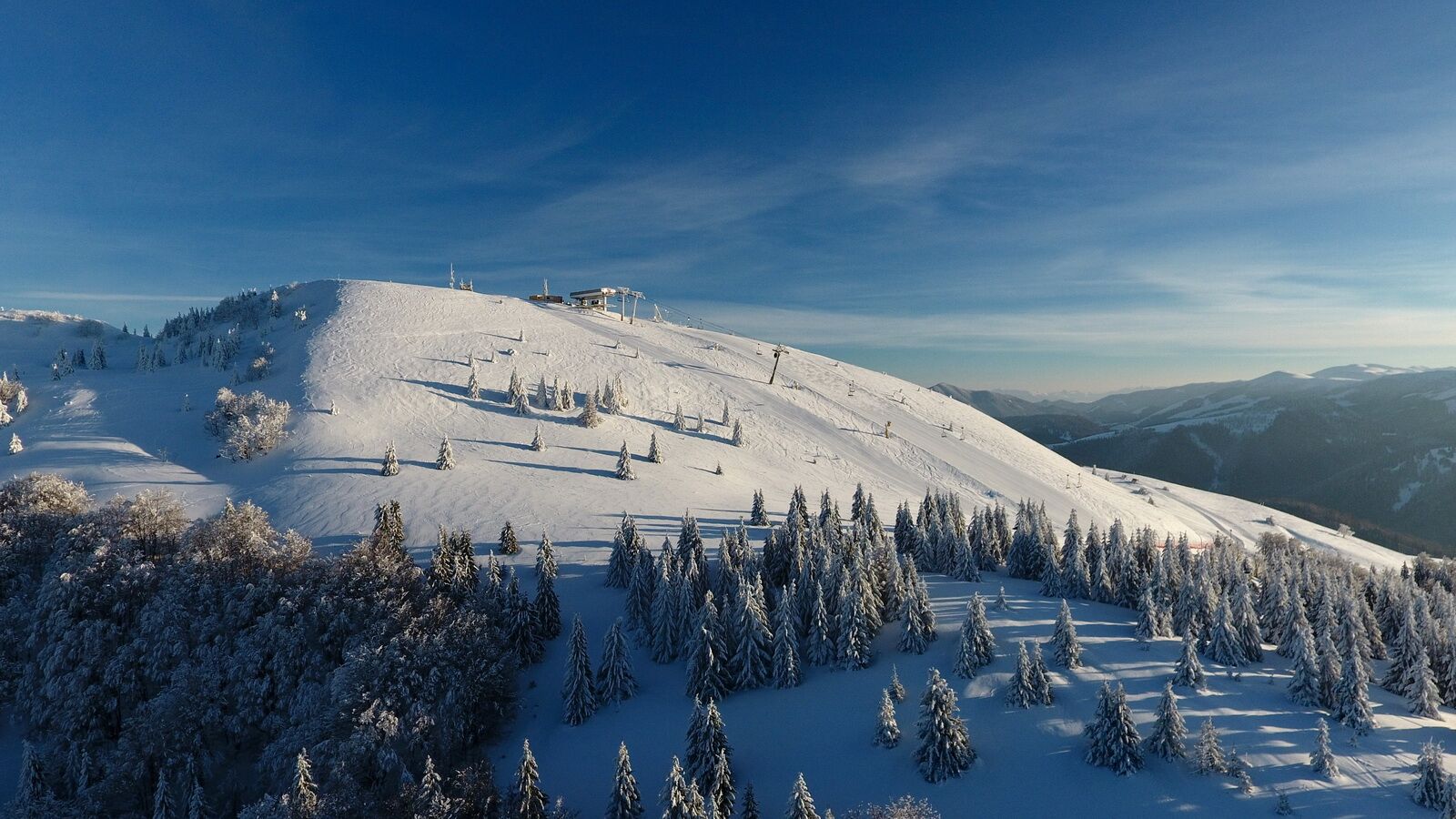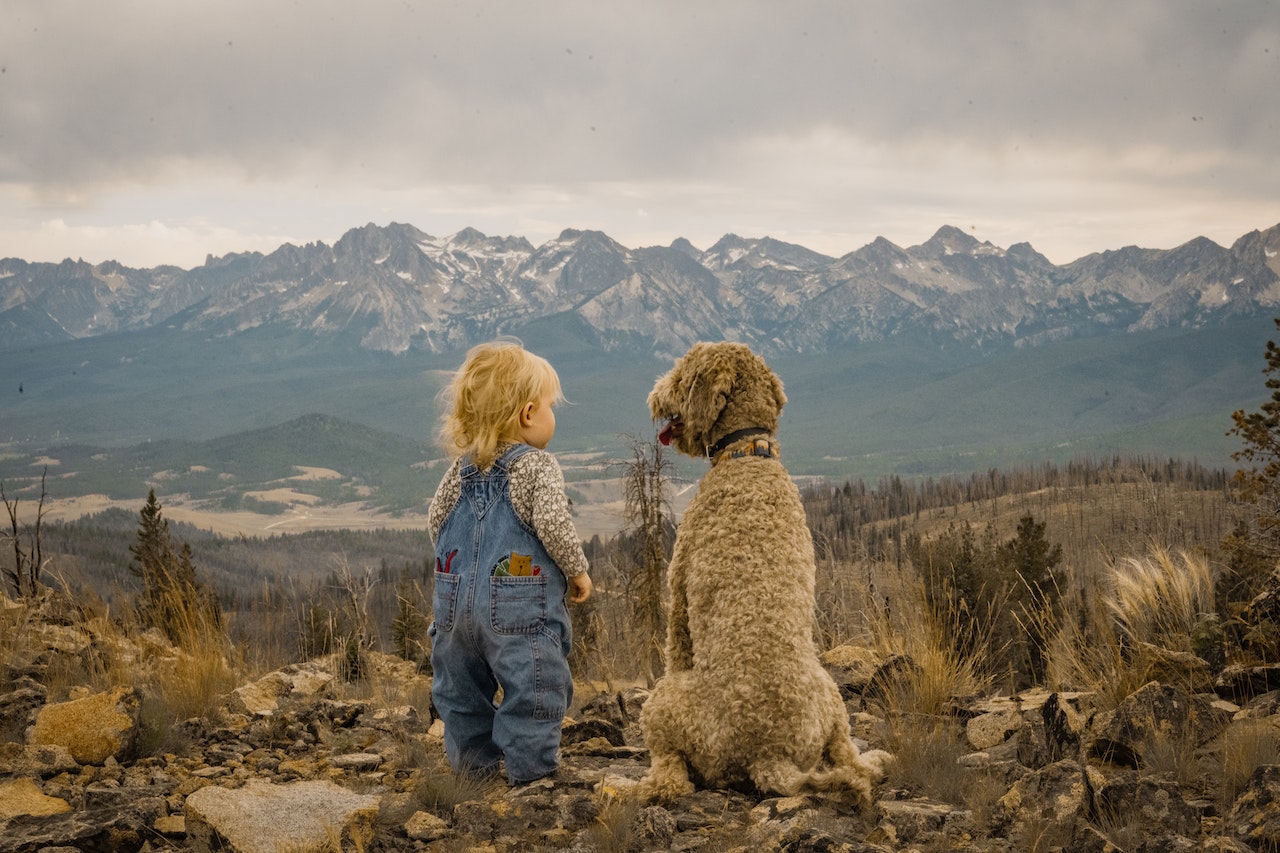 Children's accommodation at the Encián hotel
Children up to 5.99 years without the right to a bed free of charge.
Children up to 5.99 years with the right to a bed - discount 70%
Children 6 - 11.99 years - discount 50%
Children 12 - 14.99 years - discount 20%
Cot rental - one-time fee of €10
Accommodation of pets
We are happy to accommodate you and your dog at the Encián hotel. Dog accommodation is charged according to the price list as follows:
Dog up to 10 kg: €15 / night
Dog over 10 kg: €25 / night
Private wellness directly in the hotel
After an active sports experience, a private wellness area for staying guests awaits you with a swimming pool with a counter current, a dry Finnish sauna, a steam sauna and a relaxation room.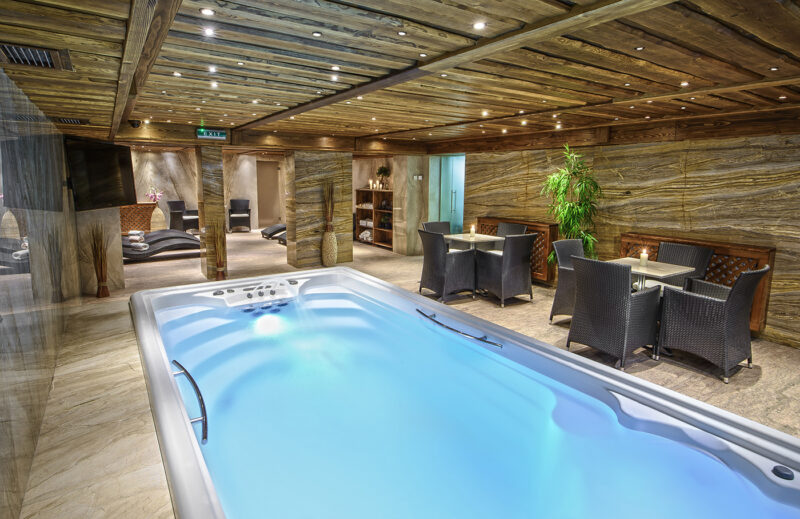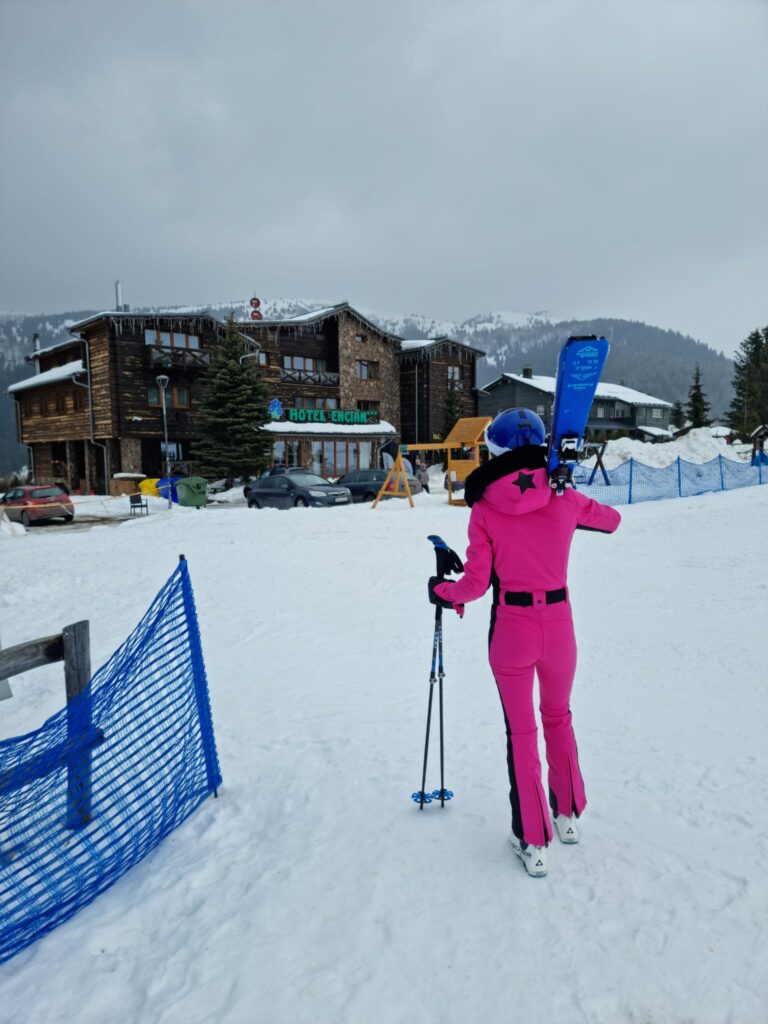 A fantastic ski resort a stone's throw from the hotel
You can enjoy skiing during your stay. There is a ski slope in the immediate vicinity of the Encián hotel.
Ski complex PARK SNOW within walking distance.